FREQUENTLY ASKED QUESTIONS (FAQs) ABOUT Nano Powered

Omega 3
How exactly will NANO POWERED OMEGA 3 help me enjoy vibrant heart health?
PureHealth Research's NANO POWERED OMEGA 3 delivers 4 times more omega 3 fatty acids using next generation nanotechnology. Nanotechnology uniquely breaks down nutrients to deliver them directly to your cells. So you can enjoy a strong heart and healthy circulation at any age.
Get the full heath-revitalizing power of omega 3s with the help of NANO POWERED OMEGA 3 by PureHealth Research! These natural and clinically studied ingredients are shown to support healthy blood pressure, great triglycerides, and wide open arteries.
What are the Effective Ingredients in NANO POWERED OMEGA 3?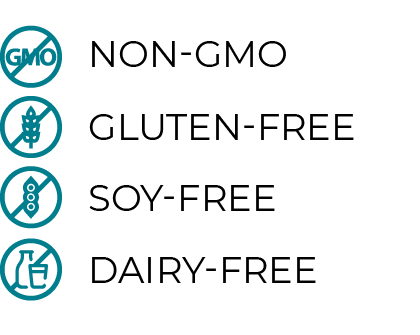 Does NANO POWERED OMEGA 3 really work…?
YES! PUREHEALTH designed NANO POWERED OMEGA 3 using only fresh, pure, natural ingredients available clinically shown to help you enjoy:
A strong healthy heart
Great circulation
Sharp thinking and memory
Flexible, pain-free joints
Glowing skin
How many bottles of NANO POWERED OMEGA 3 am I allowed to order today?
If you want to enjoy vibrant health at any age, then we highly recommend STOCKING UP to SAVE MORE today with our special discount package. Get 6 bottles of NANO POWERED OMEGA 3 at the rock-bottom price of just $1.10 a day. Risk-free savings to help you rejuvenate your health and enjoy an active, independent lifestyle.
REMEMBER! We know you'll love how NANO POWERED OMEGA 3 will help you enjoy a strong heart and great circulation. But if it's not for you, let us know within 12 months and you'll get your money back.
This exclusive package allows you to take advantage of our lowest possible prices, without the worry of increasing costs and/or additional shipping fees later.
Who can use NANO POWERED OMEGA 3?
NANO POWERED OMEGA 3 was formulated for men and women who want to avoid the dangers of mercury in today's omega-3-rich seafood while getting 4 times more omega-3 fatty acids for a "young again" heart, brain, joints, and more.
Should I use NANO POWERED OMEGA 3 long-term?
YES! Remember, high levels of mercury in today's seafood could be putting your heart health at risk. And new science shows how other omega-3 supplements fail to deliver the benefits they promise. With this revolutionary omega-3 technology that combines nanotechnology with a special process that removes dangerous toxins like mercury, you get four times more omega-3s for vibrant health without putting your heart at risk.
We highly suggest using NANO POWERED OMEGA 3 daily and LONG-TERM for optimal and consistent results.
Are there any known side effects of using NANO POWERED OMEGA 3?
No! NANO POWERED OMEGA 3'S ingredients are natural, with zero side effects, and include…
Omega-3 Fatty Acids: Clinical studies show how omega-3 fatty acids promote a healthy heart, sharp thinking, flexible joints, and more. Harvested from fresh, wild-caught sardines, herring, mackerel and anchovies, these omega-3 fatty acids are cleared of toxins like mercury and PCBs using a special process called molecular distillation.
Astaxanthin: One of the most powerful antioxidants, astaxanthin neutralizes reactive oxygen species (ROS) to stop its damage to your cardiovascular system.
Enteric Coating: Enteric coating protects the nutrients from stomach acid and instead releases the nano-tized omega-3s in your intestine. That way they go straight into your bloodstream without a single fish burp.
Wild Orange Essential Oils: These natural essential oils from wild orange growing on the island of Sicily in Italy make every capsule a pleasure to take. Enjoy the fresh, sweet taste of citrus!
All these natural ingredients are CLINICALLY STUDIED and safe without any irritation or side effects. If you notice anything unusual for any reason, please discontinue use and consult your physician.
How Do You Use NANO POWERED OMEGA 3?
DIRECTIONS: Take 2 capsules with a meal once a day.
How can I order NANO POWERED OMEGA 3 right now?
NANO POWERED OMEGA 3 is only available on this website. Order here now to secure your supply.
Discover how to get NANO POWERED OMEGA 3 for the low price of $1.63 a day below!
Or SAVE $216 and score 6 bottles for only $1.10 per day.
Remember! Every order comes with complimentary Shipping, Easy Tracking & a 365-Day Ironclad NO-RISK Money-Back Guarantee.
Will I be able to track my order once it has been placed?
ABSOLUTELY! Feel at ease knowing you can track your order at any time. Once we process your order, you'll get an email with your confirmation details. If you have any questions, please email us or call our experts 24/7 for assistance. Toll-free at (888) 558-9836, Mon – Sun 24/7. Outside the US, call us at +1-863-301-4007. Email: support @ purehealthresearch.com
Unleash the full power of omega-3 fatty acids with the help of NANO POWERED OMEGA 3 and take advantage of this HUGE discount RIGHT NOW.
What are you waiting for?